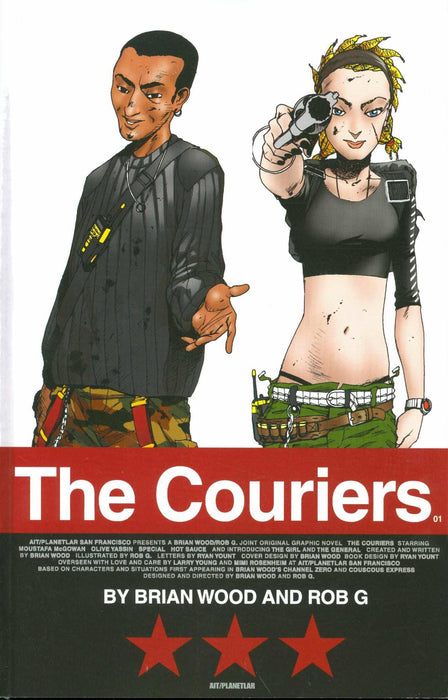 COURIERS GN VOL 01
Original price
$20.95
-
Original price
$20.95
(W) Brian Wood (A) Rob G.
Meet Moustafa and Special, mercenary couriers who do the work normal couriers will not - intelligence, large cash transfers, protection, assassinations, blockade-running, you name it. But there is one job they always knew they would refuse, known as a "biologic." When the package turns out to be a young deaf/mute girl from Nepal, with a gone-rogue Chinese Red Army Brigade hot on her heels, how can they not get involved?
Comic Condition
All comics are Near Mint (NM) or higher, unless otherwise stated in the title.
9.2> Near Mint (NM)
9.0 VF-NM
8.0 Very Fine (VF)
7.0 FN-VF
6.0 Fine (FN)
5.0 VG-FN
4.0 Very Good (VG)
3.0 GD-VG
2.0 Good (GD)
1.0 Fair (FR)